A Fine Addition to Majestic Earth Colloidal Minerals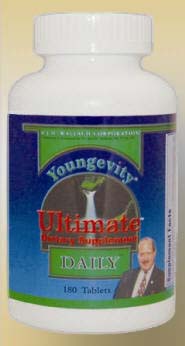 Youngevity's
Ultimate Daily Nutritional Supplement
Ultimate

Daily is designed as a total nutritional supplement - vitamins, minerals, amino acids, antioxidants and herbal daily formula. Broad spectrum ingredients balanced to enhance the circulatory system while meeting all of your body's known vitamin and mineral needs.
This ultimate formulation is so complete and convenient it contains a full nutritional supply of vitamins, minerals, herbs, and antioxidants the body needs. This formula helps build a healthy body.
Sometimes the hectic pace of everyday life can cause you to neglect the nutritional needs of your body. That's why we've formulated a supplement for people like you: people on the go. Ultimate Daily® has a formulation that is so complete and convenient, it contains a full day's supply of vitamins, minerals, and antioxidants. This broad spectrum of ingredients will enhance the circulatory system and fuel your body. Ultimate Daily® is an easy and convenient choice for anyone concerned about their health.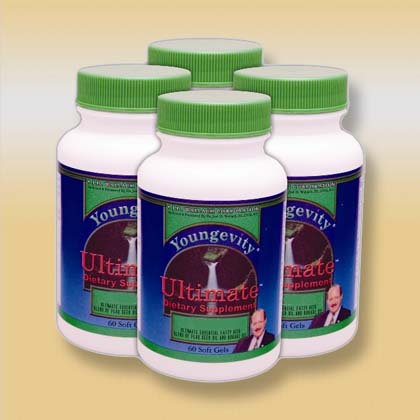 Dr Joel Wallach "The Youngevity Family of Companies"
Lowest Prices 30% off Youngevity Products .
• Complete source of vitamins and minerals
• Promotes immune system health
• Supports respiratory health
• Supports healthy bones and joints
• Supports cardiovascular health
• Easy-to-swallow tablets
• All natural*Suggested Use: 2 to 3 tablets per meal each day, or as directed by your health professional.
180 tablets per bottle
Supplement Facts
Click To Order
SHOPPING CART
---
Ultimate

Daily #21831
Toll Free 1-888-441-4184
Goes Well With: