Grape Seed Benefits
Anti-oxidants are compounds that easily react with oxygen protecting the cells from the damaging reactions of the oxygen radical. OPC does more than protect, OPC helps repair by improving and stabilizing the skin protein collagen and improving the condition of arteries and capillaries.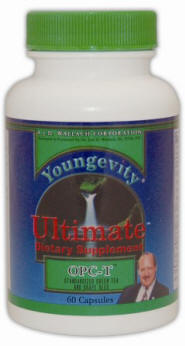 The anti-oxidant OPC reduces tissue damage caused by free radicals. OPC has been shown to help the body to improve circulation, resist blood vessel and skin damage, mental deterioration, reduce inflammation and other damage caused by harmful free radicals.

OPC prevents vitamin C from oxidizing to dehvdroascorbate. OPC helps by its enzyme action, ascorbic oxidize, that metabolizes the bodys vitamin C. OPC helps vitamin C by providing hydrogen ions to reduce glutathione. Reduced glutathione converts oxidized vitamin C (dehydroascorbate) to its active form (ascorbate).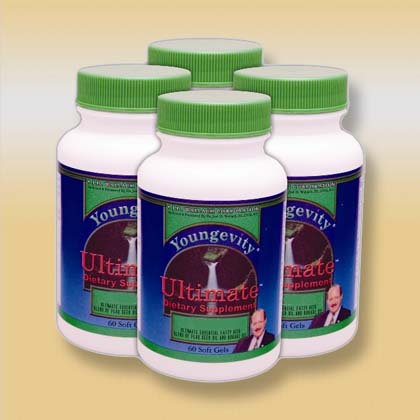 Supplement Facts

Serving Size: 1 Capsule
Amount Per Serving
% Daily Value
Green Tea leaf (Camellia sinensis) p.e. *

Containing 95 mg total phenols
Containing 80 mg total catechins
Containing 40 mg of epigallactocatechin gallate

100 mg
Ý
Grape seed
(Vitis vinifera) p.e. **
50 mg
Ý
Ý Daily Value not established
* Powdered extract standardized to 85% polyphenols, 65% of which are catechins. The catechins are standardized to 30% EGCG (epigallocatechin gallate).
** Powdered extract standardized to 40% OPC.
Other Ingredients: Gelatin capsule (gelatin and water)
Directions: Take 1 capsule, two times a day, with meals.
Buy wholesale!
Become a Preferred Customer and save 30% off Retail prices for FREE!
Click To Order
Toll Free 1-888-441-4184
Goes Well With: